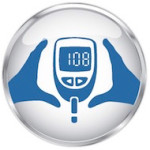 Terri Yull
​Credentialed Diabetes Educator – Nurse Practitioner                                                   
Grad Cert Diabetes, RN, Grad Cert Asthma and COPD, Grad Cert Primary Care
Terri qualified as a Registered Nurse in the UK in 1995 and worked in cardiothoracic intensive care, neonatal intensive care, paediatrics, diabetes research and primary care as a respiratory educator and practice nurse. Terri obtained post graduate certificates in respiratory disease and primary care before arriving in Australia with her family in 2012.
Since then Terri has been working as a specialist respiratory and diabetes nurse within a primary care setting and completed a post graduate certificate in Diabetes management with credentialed status through the ADEA.
Terri believes in providing comprehensive, individual education and support to people and their families living with type 1 diabetes, type 2 diabetes, gestational and pre diabetes and is passionate about empowering people with diabetes to feel confident with their self management.
All services are bulk billed and at no cost to the patient. An EPC referral if not required. A referral letter is also not required.
For further information and appointments, please call reception on 8162 9817