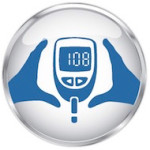 Toni Slotnes O'Brien
​Credentialed Diabetes Educator – Nurse Practitioner
RN CDE, BAppSci, Grad Cert Diab. Edn. MN, Cert. Nutrition 
Toni has been a Registered Nurse for 27 years and completed a Diabetes Educator course in 2006. Her passion for managing Diabetes patients lead her to complete a Diabetes educator/ chronic illness Nurse Practitioner course in 2013 at Flinders University. She also teaches part time at Flinders University in the Master of Nurse Practitioner and undergraduate Anatomy topics.
Toni see's patients with Type 1 & 2 Diabetes, Gestational Diabetes and those at risk of Diabetes and is the only Nurse Practitioner specialising in Insulin Pump management in private practice.
Her service includes a weight management clinic where she provides meal plans/ recipes/ pedometer and ongoing support sessions (unlimited).
All services are bulk billed and at no cost to the patient. An EPC referral if not required. A referral letter is also not required.
For further information and appointments, please call reception on (08) 8162 9817