Q Fever Immunisations are now available with Dr Estevez in Hampstead Health Family Practice. Dr Estevez is an approved Q Fever vaccination provider. If you think a Q Fever vaccination is something you could benefit from, please give the practice a call and make an appointment with Dr Estevez. Click here for our contact details
Here is some information about Q Fever.
Q fever is an infection caused by Coxiella burnetii, a type of bacterium found worldwide except New Zealand. The infection is almost always related to direct or indirect contact with animals such as cattle, sheep or goats, although a wide range of animals including cats, dogs and kangaroos may carry the infection.
How Q fever is spread
The bacteria pass into milk, urine and faeces of infected animals and during birthing, large numbers of organisms are shed in the birth products. Q fever organisms are resistant to heat, drying and many common disinfectants, allowing them to survive for long periods in the environment.
Infection of humans usually occurs by inhalation of the bacteria in air carrying dust contaminated by dried placental material, birth fluids, urine or faeces of infected herd animals. Contaminated clothing, wool, hides or straw may also be a source of infection. Person-to-person spread is extremely unlikely. Usually, Q fever is an occupational disease of meat workers, farmers and veterinarians (vets). People living within 1 kilometre downwind of an abattoir are also at increased risk of infection.
Q fever vaccination is recommended for:
abattoir workers and contract workers in cattle, sheep dairy and goat abattoirs (but not pig abattoirs)
farmers, stockyard workers and livestock transporters
agricultural college staff and students and wildlife and zoo workers exposed to high risk animals
shearers and wool sorters
veterinarians, veterinary nurses and students
professional dog and cat breeders, tanning and hide workers and laboratory personnel handling veterinary products or working with the organism
others exposed to cattle, camels, sheep, goats and kangaroos or their products.
For further information, click on this link
https://bit.ly/2HdBOo8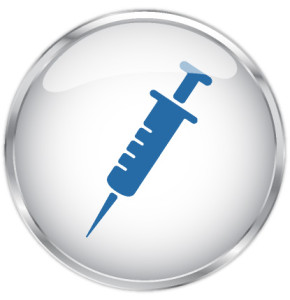 Click here for more information