About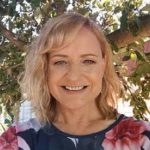 Tania Gal is a Registered and Qualified Professional Counsellor for Time For Yourself Counselling Practice within the Hampstead Health Family Practice, and is an accredited "Child Safe Environment".
​
Tania's professional qualifications include: Diploma of Counselling (Major in Grief & Loss), Certificates III and IV in Disability and Certificate III in Education Support, and is a member of the Australian Counselling Association (ACA).
Tania's counselling experience of three years consists of working with adults, teenagers and children who are faced with grief and loss, anxiety or depression, and relationship issues (which includes individual or couple counselling).  She provides a very safe, engaging, creative and interactive counselling environment, where you feel heard and valued at all times, whilst focusing and working on how to manage, change or resolve any issues or concerns you may be facing that are affecting your mental health or wellbeing.
Tania has extensive experience working with couples for relationship counselling.  As a couple, you may be experiencing issues controlling your relationship in an unhealthy way or are finding too hard to understand.  Through the use of different counselling therapies, strategies and techniques, Tania is able to help motivate you as a couple, to express your feelings and talk openly with each other, so you can try and fix what may be controlling your relationship in a negative way.  Counselling can help you gain a new understanding of what you both want and need in your relationship, and encourage you to start working towards making a change, so you can move forward feeling happier and more positive.
As well as counselling experience, Tania has twelve years experience working in the educational sector with children in schools and students with disabilities. Tania works with children who may be experiencing trauma, grief and loss, anxiety, depression, anger, stress, fear, have lack of confidence or low self esteem.  She provides a positive counselling environment, that makes them feel comfortable and safe, whilst encouraging them to talk at their own pace, and express what is really upsetting or worrying them. Children enjoy the interactive therapies and strategies that are used, which include cognitive behaviour therapy and play therapy techniques (they are age appropriate and supportive). Counselling can help children learn how to look at, manage or change their way of thinking, behaviour or situation.
Tania has also worked as a volunteer, working with adults with disabilities and people who are homeless, and has a good understanding of the complexities of people who are faced with homelessness.
Various counselling techniques and therapies used, include:
Person Centred Therapy
Cognitive Behaviour Therapy
Solution Focus Therapy
Narrative Therapy
Acceptance Commitment Therapy.
​Tania's professionalism, passion and enthusiasm to support and accept anyone through counselling, is evident and complemented by her warm, empathetic and engaging personality, together with her own life skills and experience.
​Hours of practice:   Monday & Thursday 5pm to 9pm, Wednesdays 9am to 9pm, Saturdays 9am to 4pm.  To make an appointment or enquiry, call 0490 818 629 between 9am to 5pm, Monday to Friday.
Please phone 0490 818 629